Barranquilla Dating Tours
Welcome to Barranquilla Dating! A dating site well known and respected for its professional matchmaking services for foreign men who are aiming to meet and date the women of Barranquilla. Many of our previous clients are now happily married to Barranquilla women because of our services. Our 20 years of professional experience and countless testimonies is a testament to our assurances.
Being on this page means you have taken an interest in our singles vacation, and you should. As one of the best dating sites out there, we can assure you the most comfortable, satisfying, and luxurious singles vacation you will ever experience. And of course, help you finally meet your one true love in Barranquilla. To further make your tour more smooth sailing, a professional matchmaker will be present on-site to help you find the perfect woman.
You definitely should not miss these tours in particular because the women of Barranquilla are not only known for their beauty, but also for their kindness and genuineness. What's even better is you'll have the chance to actually meet dozens, if not hundreds of them. If the woman you're interested in isn't that proficient in the English language, then fret not because a professional translator will also be present on-site to help with conversations. Be prepared to be amazed at how these intelligent women think.
Meet your bride-to-be in one of these tours. Be sure to check out the schedules beforehand so you can plan accordingly to your personal schedule.
View Some Of Our Success Stories...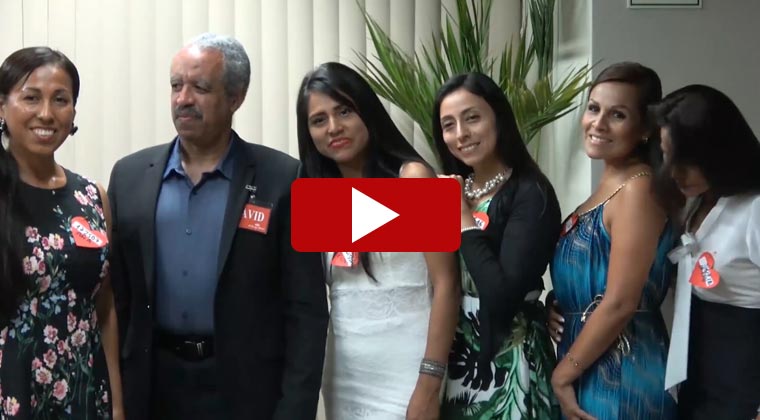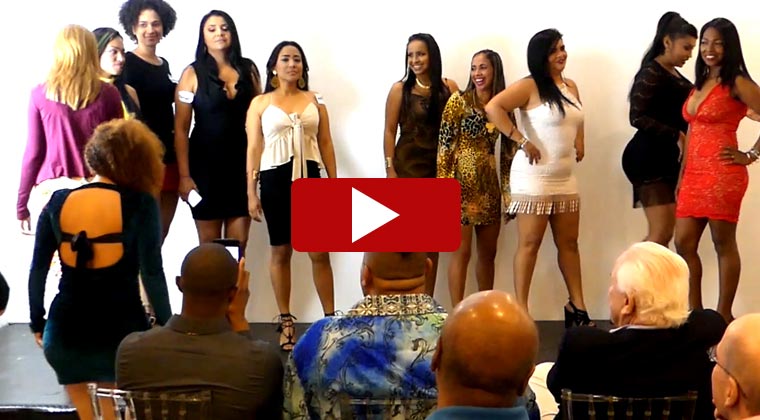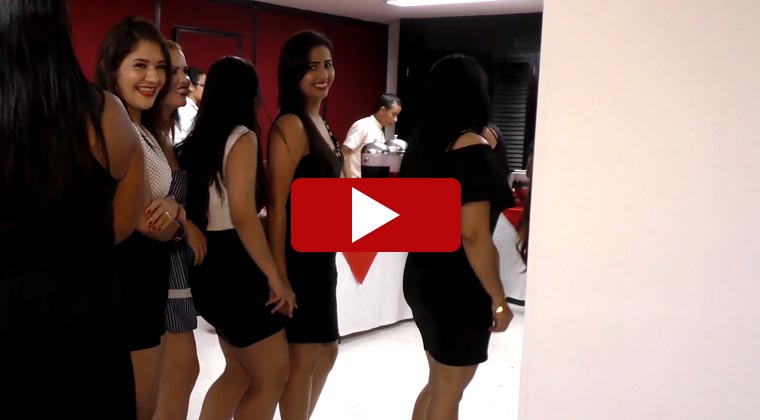 View More Videos
About Our Service
International dating is becoming fairly common these days. The power of technology has allowed men to actually meet a woman who lives thousands of miles away from him. With just a few clicks of your fingers, you are actually a step closer to marriage once you find the right person for you. That is something that you can do in this site.
In Barranquilla Dating, your wish of dating a woman from Barranquilla is our command. Our singles vacation are an amazing way to do just that. These events are for the sole purpose of letting men and women meet and fall in love. This 7-day to 14-day experience have been praised by many of our clients who have participated in them. Below are the details of these said singles vacation:
Barranquilla Dating Tour Includes
Two Fully Catered Socials
Get the chance to wine and dine with the beautiful women of Barranquilla not just once, but twice! This will allow you to really get to know these women.
Accommodations
We realize how much of a hassle it can be to book a hotel room in a foreign country. That is why we're removing that hassle by booking you a room at one of the best hotels in the city.
Personal Introductions
You'll have the chance to get introduced to the women of Barranquilla at some of the best tourist spots in the city. A place that helps set the romance in the atmosphere.
We are also encouraging you to interact with as many women as you can. This way, you can really assess which woman is the perfect woman for you.
Airport Pickup
Another hassle that we are removing from you is the commute from the airport to your hotel. With Barranquilla Dating, we will pick you up at the airport ourselves and send you to your temporary home.
Breakfast Daily
Colombia dishes are some of the best in the world. At these tours, you'll have the chance to try them out every morning.
City Tour
Will we give you the chance to fall in love with not only the women of Barranquilla but also with the city itself. The city is just as beautiful as the women who live in it.
24-Hour Hospitality
In case there is anything you need from us, we will be available to assist you at any time of the day.
Interpreting Services
Although there are a lot of fluent English speakers in Barranquilla, a professional translator will still be there to help assist your conversations to break down the language barrier.
Now, that is top-notch quality.
Register on our site today to be a step closer to meeting the woman of your life in Barranquilla. What are you waiting for? The lovely ladies are waiting.
Newest, beautiful, single women now added for week of Wednesday, 20 September, 2023 - Tuesday, 26 September, 2023
You have to meet the women to marry them! What other international dating site offers you numerous opportunities to do that?