Newest, beautiful, single women now added for week of Wednesday, 24 May, 2023 - Tuesday, 30 May, 2023
Your opportunities here are truly worldwide. Explore our site deeply to see how you can realize that!
7 Best Reasons to Visit Barranquilla Colombia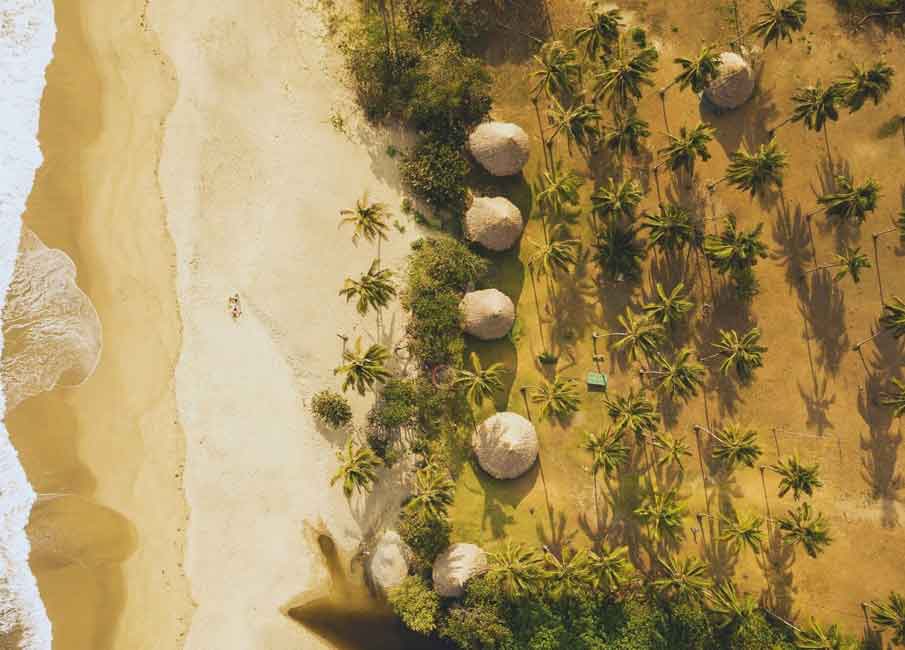 We don't instantaneously think of Barranquilla when someone mentions Colombia. Instead, we think of Cartagena, Cali, and Medellin – the most famous tourist cities in the country.
Though not as well known and often overlooked, Barranquilla offers its visitors an equally unforgettable and exciting travel experience.
Amazing cuisine, warm and welcoming locals, rich and diverse culture, breathtaking locations, and fun local activities – this port city has it all.
It goes without saying, you need to visit Barranquilla Colombia! It would be a waste to miss exploring this hidden gem.
With that said, here are some incredible places to check out and fun things to do in Barranquilla:
1. Join the fun and participate in the city's grandest festival.
Carnaval de Barranquilla is one of the grandest cultural celebrations in the world, it's the second largest following Brazil's Rio de Janeiro.
Yearly, during the month of February, tourists and locals swarm the streets of Barranquilla to join in the festivities. The festival lasts for four days and four nights. The highlight is the street party and dancing.
You'll find people in grandiose costumes. Loud traditional Colombian music is played on every avenue. To top it all off, there's a parade of heavily ornamented floats.
Experience this once a year celebration when visiting the city. You won't find it anywhere else in the world. While you're here, take lots of pictures as memorabilia.
2. Try authentic costeño food.
To clarify, people from the coastal region of Colombia are called costeños. Since they live beside the Caribbean Sea, their local fare is centered around seafood.
Being a port town, Barranquilla is blessed with an abundance of fresh fish, crabs, shrimp, mussels, and other edible marine life. It can even be argued that this city offers the best seafood dishes in Colombia.
To get a taste of Barranquilla's local food, stop by these two iconic places:
Arepas Y Arepas - When you're in Colombia, you need to try arepas. It doesn't matter which city you're in. If you find a stand or stall that sells them, you need to get one. It's basically a Latin bagel, but made from corn flour. Similar to bagels, it's stuffed with meat, cheese, and avocados. There's a small place in the city's downtown area that sells the best arepas, called Arepas Y Arepas.

Narcobollo - Many locals will recommend you visit this fast-food chain. It's an easy pick to get a grasp of authentic costeño cuisines. Plus, the ingredients are sourced locally. You're assured to get fresh meat every time. One thing you have to try off their menu is the whole fried tilapia. It's their most ordered dish and a favorite amongst locals.
You can learn about a country's culture by trying the local cuisine. So don't ignore the street food and local restaurants. Explore it when you can.
3. Pay a visit to El Totumo Mud Volcano.
Volcán del Totumo is only an hour away from the city. Though it's a volcano, it's not dangerous to stay within its crater. In fact, the inside is full of naturally-heated volcanic mud that's safe to swim in.
According to beauty enthusiasts, volcanic mud can help soften and brighten your skin. So why not pamper yourself with a mud bath while you're in Barranquilla? It doesn't cost that much. For only 10,000 Colombian pesos ( 4 US dollars), you can experience this fun activity.
4. Immerse yourself in the city's local history.
A travel article isn't complete without mentioning museums and encouraging readers to take an interest in a travel destination's history. It's merely common courtesy and a sign of respect for the place you're visiting.
Be sure to visit these local museums in Barranquilla:
Museo del Caribe

Museo de Antropologia

Museo Romántico

Museo de Arte Moderno de Barranquilla
There are many interesting and fun facts you can learn about the city if you visit these museums.
5. Visit the local resorts and beaches.
Make the most of your Barranquilla trip. Since it's a coastal city, you'll find that there are tons of decent beach resorts you can visit.
Check out these Barranquilla beaches and resorts:
Coco Beach - A resort that can be found inside one of the most booked hotels in Barranquilla, Hotel GHL Collection. It's a more luxurious place to stay in. Prices are also reasonable considering it's beside the sea.

Prado Mar - Another fancy beach resort that offers guests reasonable accommodation. You can choose to book a room or just pay for day-use of its facilities, such as the lounging chairs, giant plush bean bags, cabanas, and access to the pool and restaurant area.

Villa Alcatraz - Aside from an amazing view of the ocean, this beach resort is famous for the food it serves. While enjoying the beach sunset, order something from the restaurant. Try their filet salsa, salmon plancha, and mojarra roja.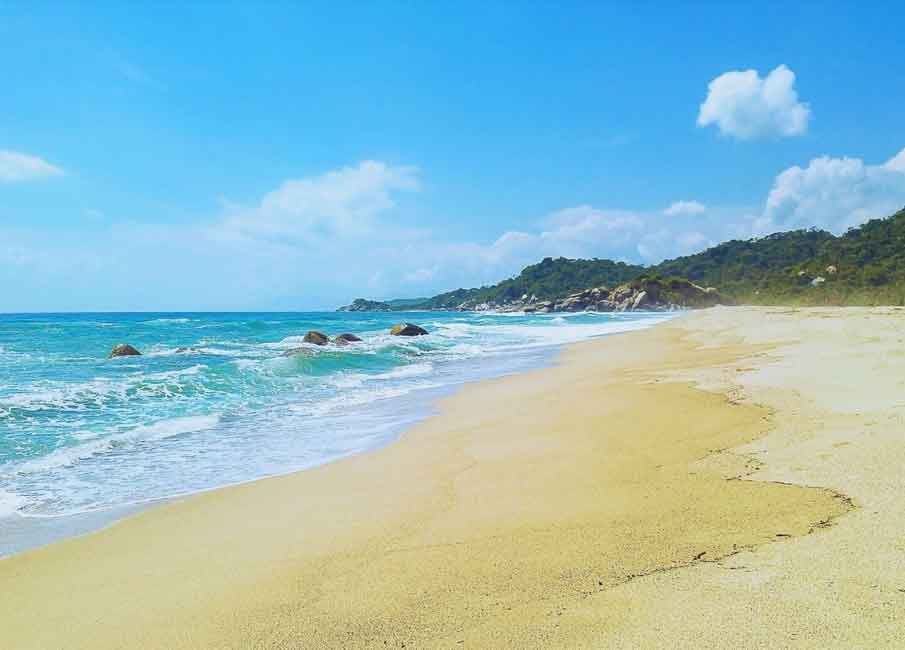 Barranquilla beaches are a great place to sight-see beautiful Colombian women in swimwear. Interact and make friends with them.
6. Don't skip Barranquilla's breathtaking park.
Perhaps one of the must-visit places for tourists visiting Barranquilla is the Gran Malecón (also known as the Golden Gate Park). It has a nice view of the Magdalena River. There are also food stalls scattered throughout the park space and benches to sit while you're admiring the view or eating.
7. Go on a shopping spree and splurge on souvenirs.
The two popular places in Barranquilla where you can get handmade artisanal local goods and trinkets are Calle 72 and Avenida 46. They can be found within Paseo Bolivar, the city's downtown area. Once you find these two streets (or avenues), you'll be greeted by colorful stalls that display equally colorful items.
If you don't prefer street shopping, you can always head down to Buenavista Mall. It's the city's biggest shopping outlet. However, you won't find a lot of handmade local items since it mostly sells goods from imported brands.
These are only a few things you can do in Barranquilla, Colombia. This city is filled with lots of places to see and fun activities to do. We encourage you to plan a visit.
Beautiful Women Everywhere!
You're not convinced yet? Come for the beautiful women! Barranquilla is home to a lot of stunning Colombian women. Some of them are actively looking for love with men like you.
Sign up for free on our website and start talking to one. If you want to go the extra mile, book a slot for our singles vacation tour. You get to explore the city while also meeting women from the local area.
Newest, beautiful, single women now added for week of Wednesday, 24 May, 2023 - Tuesday, 30 May, 2023
You have to meet the women to marry them! What other international dating site offers you numerous opportunities to do that?